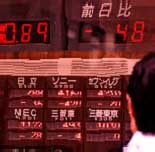 Signature World Portfolio
When selecting an investment opportunity, as a basis for generating superior returns, Signature World looks for a sound business model and high quality management.
We also seek synergies with other portfolio companies, both in relation to the business activity and/or the ability to leverage the strengths of one business across another.
Please feel free to take a closer look at Signature World's portfolio of operating businesses.
Signature Development & Management - property development
Signature Space - flexible service office space in a business centre environment
Signature Suites - resorts and serviced apartments
Hainal-Konyi - consulting engineers
H-K Resources - drafting services
McKillop - property management consultancy
Asia Exchange - trade and business development services
OfficeDirect - office supply chain solutions